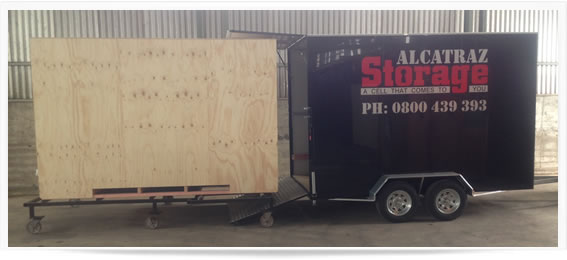 We have been in the self storage business for over eight years and have recognised that our clients find the double handling of their goods very frustrating and costly. Alcatraz Storage mobile storage cells were created to save the customer this hassle of double handling when they are in the stressful process of moving house or office.
The self storage cells are 12 cubic meters which can take up to a smaller 2 bedroom houselot.
Our self storage facility is located at 43 Centennial Drive, New Plymouth, Taranaki
The owner manager is always on call to take your enquiry.
Call us for a free quote on 0800 439 393